What is the explicit traction goal you are working towards?
Hey, makers! I keep reading the «Traction» book by Gabriel Weinberg and Justin Mares, and it says we should always have an explicit TRACTION GOAL we're working toward. This could be 1K paying customers, 100 new daily customers, or 10% of our market. They write this should be a goal where we hit the mark would change things significantly for our project's outcome. We've hit 100 subscribers on the waiting list a few days ago, and I'm trying to set the next traction goal for
Getlanding.io
. I think it should be 50 initial users who have tried our product. What do you think about that, and what's your traction goal now?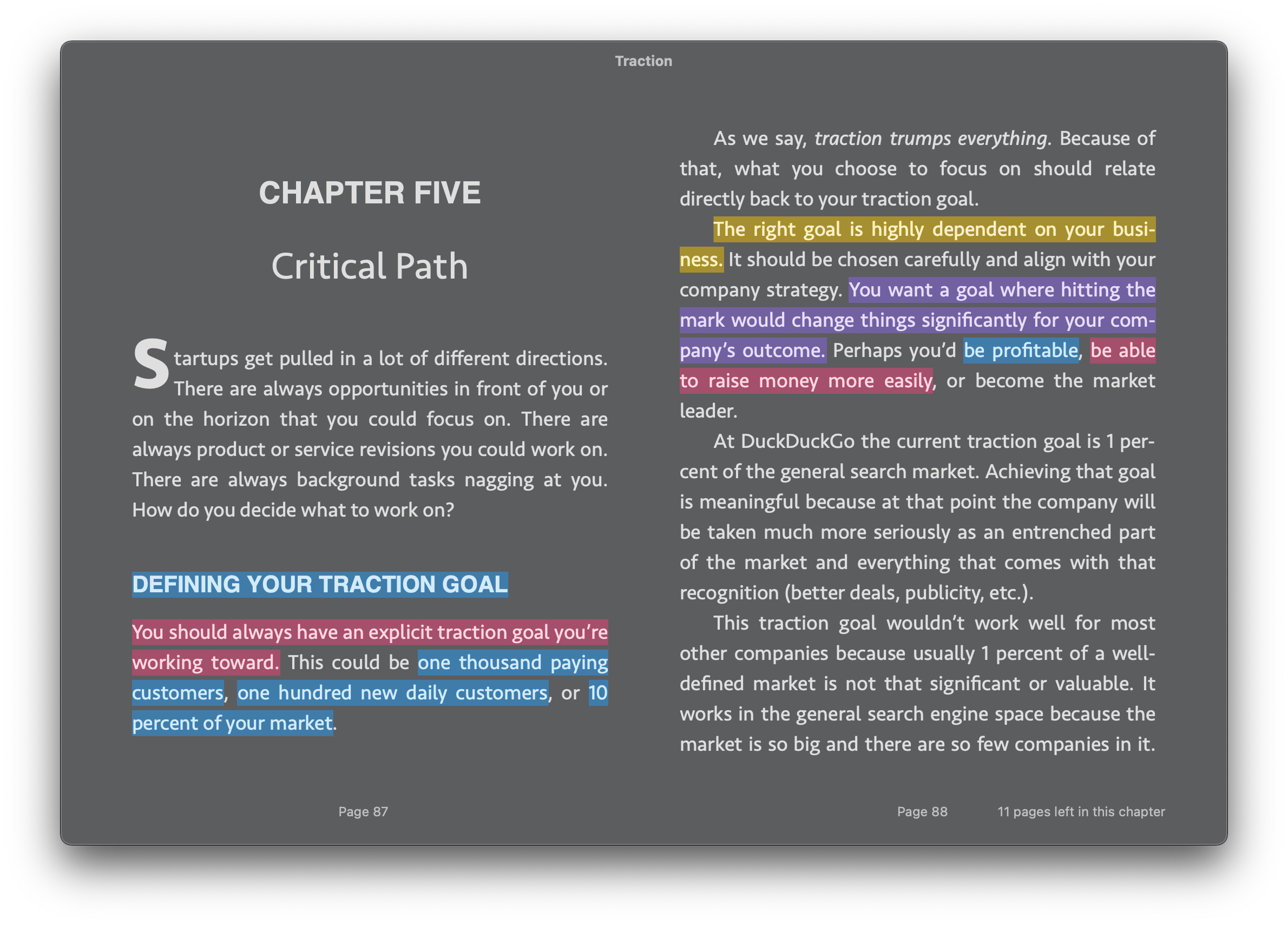 Replies
YC S21. Poet+Entrepreneur
• Software engineer • Ml/AI enthusiast