Discover your next favorite thing
Product Hunt surfaces the best new products, every day. It's a place for product-loving enthusiasts to share and geek out about the latest mobile apps, websites, hardware projects, and tech creations.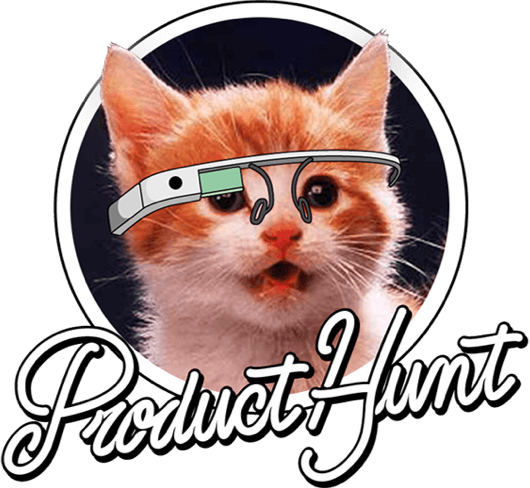 Select topics to customise your feed
Pick at least 5 topics.
If time is most precious, this collection of lifehacks is so so precious. Be more productive and optimize your life.
Writing code is hard. So we make software to help us write software. Whether it's a new text editor or little command line app. Dev tools are here to make your life as a developer even easier.
Artificial Intelligence
Popular
A.I. helps save us time and scale personalized services like shopping like never before. But watch out, the robots are getting smarter.
Hardware or software. Invention or innovation. If someone's pushing technology forward, you'll find it here.
From dog collars to wrist watches, there's wearable technology for everything. It's now easier than ever to measure the progress of your New Years resolutions (or lack thereof). 😁
Live in the future with the latest in connected devices, furniture built for comfort, and robots. Yes, robots.
There's just nothing like a good book. Expand your knowledge or just kick back with a great adventure.
Find something new and exciting to play at home or on the go. Work can wait. Have some fun.
Apps built for Apple's new Touch Bar 👇
Is your product easy for people to understand and use? If you're unsure, here are some tools to find out.
Having a killer product is essential, but it's not that useful if no one knows about it. These products will help you spread the word about your new startup or project.
Internet of Things
Popular
Connect everything to the internet, from your home lighting to connected espressos. Thank you for making coffee, Jarvis.
Design is more than just pretty pixels (no offense, pretty pixels). It's about user experience (UX), graphic design, and so much more, often aided by tools like Photoshop, Sketch, Illustrator, and other useful tools. 🎨
You can't (accurately) improve things you can't measure. From Mixpanel to Google Analytics, there are all kinds of tools to make sure you're on track.
Whether you're Instagram famous or simply a photography enthusiast, there are so many apps and products to make that selfie or time-lapse sunrise even more beautiful. 📷
We're all looking for the hockey stick. Here are a few things that might help, but first follow this topic NOW. #growthhacking
There's a bot for just about everything, from restaurant recommendations to cat GIFs. ​Bleep bloop beep
The beloved "phone" that changed the way we communicate, play games, and snap photos. 📱
The legendary foundations of Apple Computers. They're easy to use and easy to love. Go ahead, hop on the 🍎 bandwagon.
There's an API (Application Program Interface) for just about everything. Here are a few.