"Segway's track record of building 'so-sexy-you-have-to-fight-off-the-admirers' personal mobility vehicles continues unabated." – Dan K
"The world just isn't ready for this kind of progress."
– Ryan G
We'll be the first to admit that the
NEW Segway Drift W1
's look a bit dorky. They're a little like motor-powered Heelys, those sneakers with wheels in the heel that exploded in 2008.
It's silly to ignore Segway and their never-ending quest to solve personal mobility and the "last-mile-problem." Segway was acquired by Beijing-based transportation robotics startup Ninebot in 2015, which raised $180M from Sequoia Capital, Xiaomi, Intel, and more.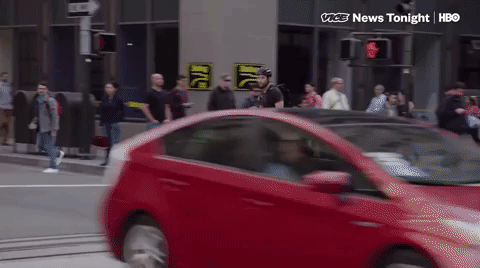 Fun fact: The Segway-Ninebot amalgam designs and manufactures every scooter used by scooter-sharing startups
Bird
and
Lime
. Both startups have exploded in popularity across the US, each raising $350M+ to bring dockless electric scooters to a sidewalk near you. Segway is everywhere.
Everybody is trying to improve short-distance travel. The
world's first flying car
launched two weeks ago with a review from Casey Neistat, and Elon Musk's
Boring Company
wants to build tunnels that criss-cross cities to cut down community time. The city of Chicago just signed a $1B contract with the company. 🕳️
If you're intimidated by Segway's latest creation, Paris-based Flaneurz are clip-on rollerskates that attach to any pair of sneakers.
Give them a try
. 👟🔥